An independent pharmacy, supporting Wallyford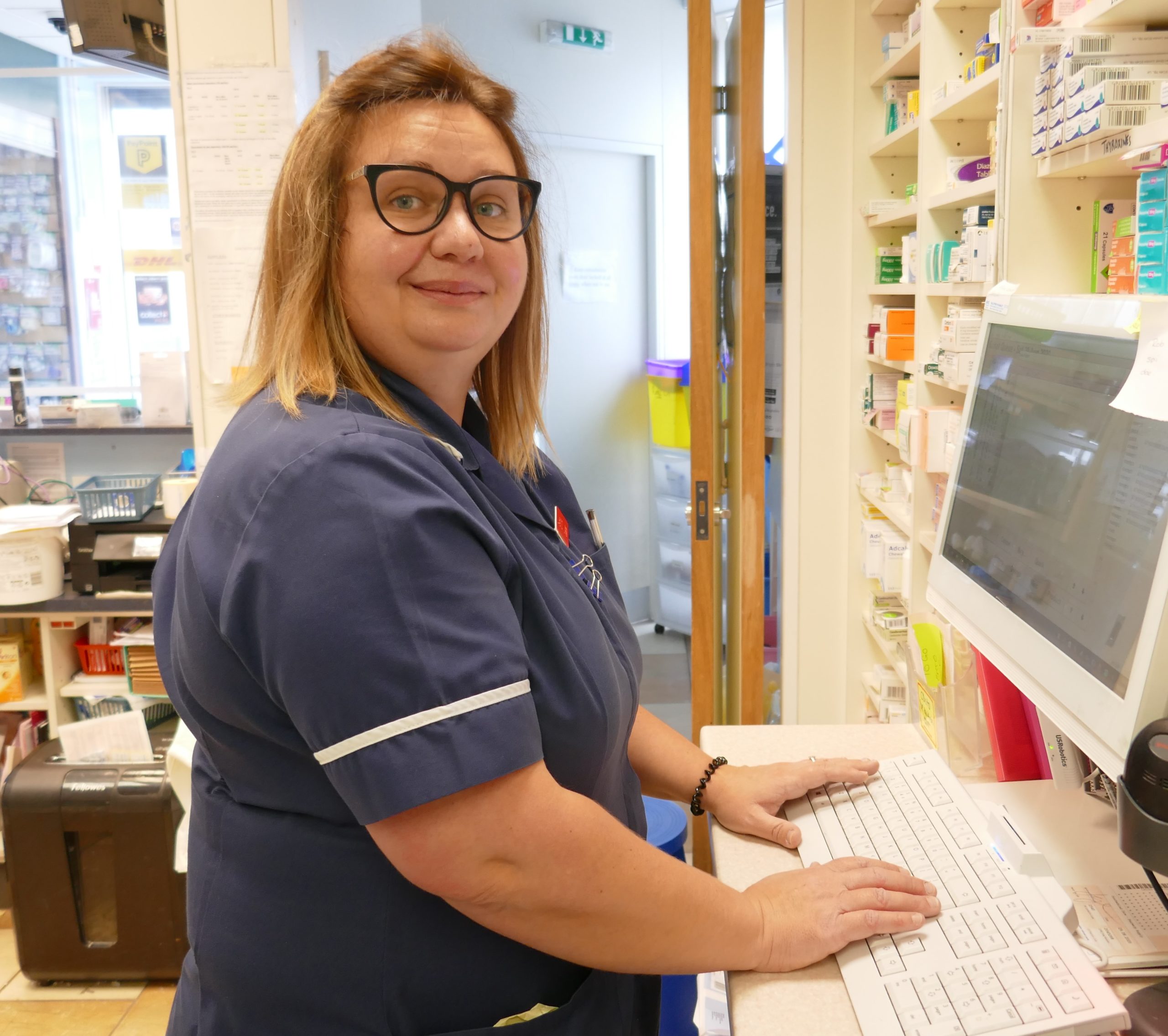 Pharmacy First – Minor Ailments Service
The list of what we can treat at Wallyford Pharmacy is extensive. We are a modern prescribing clinic that offers NHS treatments in-store so you don't have to visit your GP for many minor ailments.
What we can treat at Wallyford
Pharmacy
This list gives an example of what minor ailments we treat in our pharmacy clinic:
Acne
Athlete's foot
Backache, earache or headache
Diarrhoea, constipation or haemorrhoids (piles)
Cough pain, nasal congestion and sore throat
Emergency Hormonal Contraception
Hay fever, eczema and allergies
Head lice and threadworms
Indigestion
Mouth ulcers or cold sores
Period pain and thrush
UTI
Warts and verrucae
Some treatments are available on the NHS and others may only be available as private procedures. But your pharmacist will discuss treatment options with us so you can make an informed choice.
Why come to Wallyford
Pharmacy
for minor ailments?
The benefit to you is the convenience of accessing treatment without having to see your GP first. This means you often don't have to book an appointment. And even if you do, Pharmacy does not have waiting times as many GP surgeries do. Visiting your friendly high street pharmacy is quicker and easier plus we open on Saturdays!
Secondly, the NHS benefits. Being able to access treatment for minor conditions through your pharmacy eases the pressure off of GPs and A&E departments. So, you don't need to visit a GP for a cough or lower back pain. Or pop into A&E for paracetamol!
But don't worry. Our pharmacists are clinically trained to provide these treatments. Plus, we know when to refer you to your GP or to A&E. This way you know that you're in the right place to receive the treatment you need.
Wallyford Pharmacy is able to offer these treatments because we are part of the NHS Pharmacy First Scotland service. This service is open to every patient with a Scottish address regardless of age.
Visit Wallyford
Pharmacy, Levenhall Links,
for your minor ailment treatments
Visit us in-store or you can phone us first. We have private consultation rooms available should you prefer to be discrete. We're a friendly team of pharmacy professionals dedicated to improving the health of the Wallyford community.
---
Choose Wallyford Pharmacy for modern prescription services
Choosing Wallyford Pharmacy will make getting your meds hassle-free by:
– Sending you text or email reminders when you need to order your repeat prescriptions.
– Letting you order your repeat prescriptions online – whenever and wherever you want.
– Giving you prescription status updates so you don't have to call us.
– Sending you notifications when your meds are ready to collect.
– 24-hour prescription collection service using our Pharmaself24 collection system at Bankton Pharmacy.
Wallyford Pharmacy is a modern prescribing pharmacy that embraces the many ways to make accessing our services more convenient for you. Plus, we love using innovative technology that is improving how we all access healthcare.
So, register online today and make getting prescriptions better.
Happy Customers
What our customers say
"5 stars – Always friendly and helpful"
"Brilliant service, should've moved to that chemist years ago!!"
"They all do a great job very happy and efficient"
Latest News
News and updates from us